Our world is constantly being powered by electricity, from the night light in your bedroom to the medical devices that help save lives. We know that electricity is everywhere but do we know how it is produced, or where it comes from and how it affects our lives? This WebQuest will certainly answer these question and by the time you have finished your quest you will be able to explain the basics of electricity.


TASK: Create a Google Presentation or Google Docs addressing all four parts of this webquest. You may work with one partner.
Powered by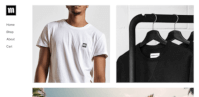 Create your own unique website with customizable templates.